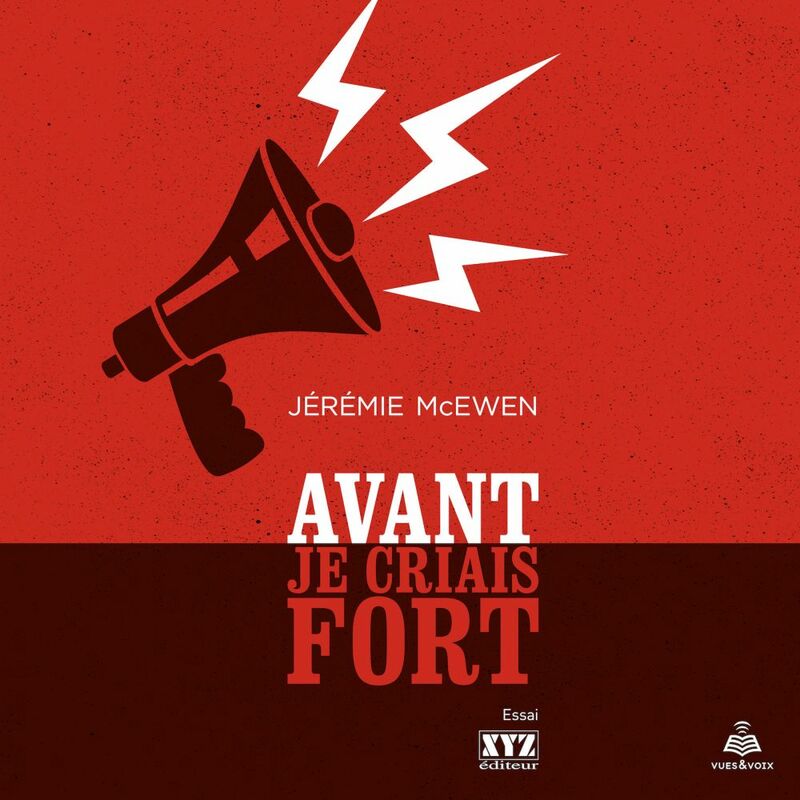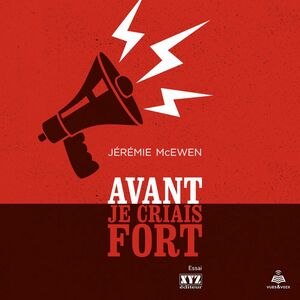 Jérémie est professeur de philosophie au Collège Montmorency, rappeur du duo La Brigade des Moeurs, et chroniqueur philo à Radio-Canada (C'est fou, On dira ce qu'on voudra…). Il a aussi écrit ponctuellement pour La Presse, dans le magazine Nouveau Projet ou sur le site Voir.ca.
Jérémie en a marre d'entendre, partout dans les médias, du monde s'énerver sur tout et n'importe quoi. Il nous invite donc à « philosopher », c'est-à-dire réfléchir calmement à tous les aspects d'une question, pour tenter d'en saisir la complexité, les contradictions éventuelles, et pour s'en faire une idée un peu plus nuancée que ce que nous proposent nombre de commentateurs, chroniqueurs, éditorialistes, ou finalement quiconque ayant accès à un porte-voix, ne serait-ce que Facebook.
Dans Avant je criais fort, Jérémie aborde le mensonge, l'ennui, la guerre, les accommodements religieux, l'intelligence artificielle, la pudeur et bien d'autres sujets, et convoque pour cela René Descartes, Mel Gibson, Gilles Latulippe, P.K.Subban, Simone Weil, Saint-Augustin, Serge Bouchard, et quelques autres…
Book details
Publisher

Language

Publication date

Theme
About the author
Jérémie McEwen
Jérémie McEwen enseigne la philosophie au Collège Montmorency. Chroniqueur philo sur les ondes d'Ici Radio-Canada Première, il a publié un essai dans Nouveau Projet, « La jeunesse de la vieillesse ». Il a contribué à l'ouvrage collectif Le souffle de la jeunesse, chez Écosociété, avec l'essai « Le sens du monde ». Depuis 2016, il donne un cours intitulé « Philosophie du hip-hop », qui connaît un certain rayonnement. Il fait aussi du rap dans ses temps libres au sein du duo La Brigade des Moeurs
Reviews
No reviews have been written for this book.