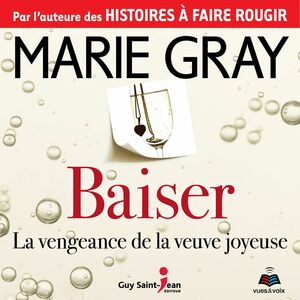 Même les meilleures amies ne se disent pas tout (surtout côté sexe). Même les filles les plus gentilles deviennent parfois (très) méchantes. Même les épouses aimantes peuvent souhaiter une mort (vraiment) atroce à leur mari. Maryse, alias Karma-Mamma, en sait quelques chose. Son salaud de mari s'en est bien tiré en mourant de manière opportune et ça ne calme en rien le volcan qui gronde en elle. L'heure de la vengeance à sonné. Mais par où commencer? À la fois déstabilisée et soulagée par sa nouvelle réalité, Maryse se jette corps et âme dans un défi stimulant: elle reprend les rênes de Karma sutra, le blogue créé par sa copine Julie. L'objectif? Dénoncer les imbéciles, les menteurs, les profiteurs et les innocents qui baisent tout ce qui bouge ou fréquentent plusieurs femmes à la fois ainsi que les hommes mariés qui rôdent sur les sites en cachette. Au fil du temps, Karma sutra prend, pour la nouvelle veuve, une autre signification: bouée de sauvetage, outil de renaissance sexuelle et de solidarité féminine et...la possibilité de passer d'épouse et mère à juge et bourreau. Karma sutra, j'arrive. Attachez vos tuques, messieurs!
Book details
Publisher

Language

Original language

Publication date

Theme

Series
About the author
Marie Gray
Enjouée, espiègle, Marie Gray est reconnue pour son charme et sa spontanéité. Bien connue pour ses ouvrages destinés aux adultes (les Histoire à faire rougir) qui ont obtenu un immense succès mondial et ont, elle a su conquérir son lectorat avec sa prose captivante et intrigante. C'est d'ailleurs dans ce style qui lui réussit si bien, poussée par son intérêt pour l'univers des adolescents et son désir de communiquer avec eux, que l'auteure a lancé la collection Oseras-tu? pour les jeunes de 14 à 18 ans.
Reviews
No reviews have been written for this book.