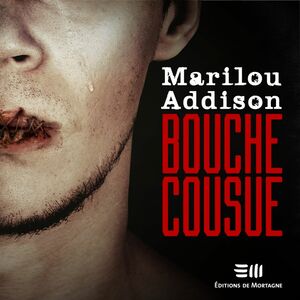 J'ai lâché le volant une fraction de seconde seulement.
Juré.
Je ne l'ai pas fait exprès.
Pas que je m'en sois voulu, de toute manière. J'étais plutôt indifférente. Sauf que ça allait m'occasionner davantage de problèmes. Je l'ai senti à l'instant où ma voiture a fait une embardée vers la droite. Vers ce piéton qui ne m'a jamais vue venir. Non mais, que fabriquait-il là, aussi, en plein milieu de la nuit ?
J'ai pourtant tenté de freiner. Sans succès. J'aurais dû faire changer les freins il y avait un moment, déjà. Mais j'avais manqué de temps pour m'en charger…
Lorsque je me suis enfin arrêtée, je savais que le corps ne se trouvait plus à l'avant du véhicule, qu'il avait glissé entre mes roues. Assez difficile d'aller le repêcher.
C'est pourquoi j'ai décidé d'appuyer encore un peu sur l'accélérateur.
Book details
Publisher

Original text

Yes

Language

Original language

Publication date

Page count

Theme
About the author
Marilou Addison
Marilou Addison Originaire de la région de Montréal, Marilou Addison a grandi entre une mère écrivaine et un père enseignant de français. Aimer les livres n'était donc pas une option… Après avoir travaillé quelques années à la bibliothèque de son quartier, elle a combiné le métier de libraire avec ses études en littérature à l'Université de Montréal. Diplômée en 2002, elle est ensuite devenue attachée de presse chez un diffuseur de livres, pour ensuite tomber enceinte de son premier enfant. De 2001 à 2006, elle a été la coordonnatrice du Prix Cécile Gagnon, prix décerné à la relève en littérature jeunesse depuis maintenant plus de dix ans. Elle s'occupe aujourd'hui de ses trois enfants (tous des garçons !), tout en gardant un pied dans le domaine du livre grâce à ses romans déjà publiés, ainsi qu'à tous ceux qui germent présentement dans sa tête. Depuis la dernière année, la jeune écrivaine a élargi son créneau, puisqu'elle écrit désormais aussi pour les adolescents. Ce nouveau public lui plaisant particulièrement, elle a désormais des tonnes de projets qui ne demandent qu'à naître sous sa plume…
Reviews
No reviews have been written for this book.