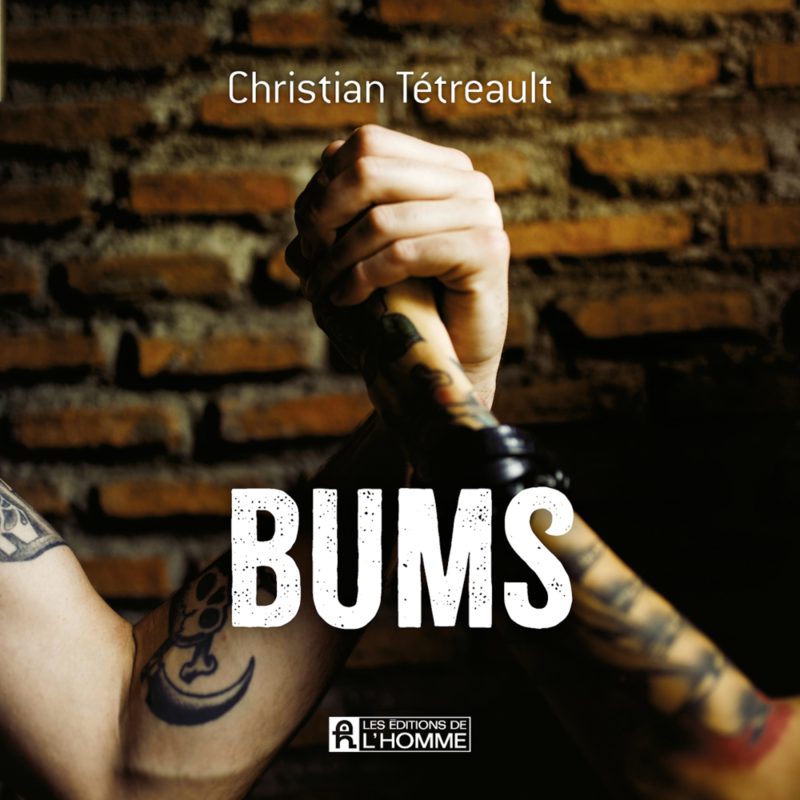 "Les récits émouvants de trois écorchés de la vie Ti-Gars a 14 ans à la mort de son père. Il ne manifeste aucune tristesse et s'empresse plutôt de mettre le pied dans l'engrenage du crime. Sa vie sera une suite de mauvais coups et de fréquentations hasardeuses avec des mafieux, des motards et des importateurs de drogue...
Adolescent, Rusty Cat délaisse l'école pour plonger dans la petite criminalité avec ses amis membres d'un gang de rue. En leur compagnie, il se perdra dans la consommation de cocaïne et d'alcool... Jeep est le prototype même du rebelle : dès la fin de l'enfance, il trouve refuge dans l'ivresse, à l'arrière d'un club de danseuses nues. Insensible et prétentieux, il aura tôt fait de sombrer dans l'enfer du jeu. Découragé, alcoolique et ruiné, il passera à un cheveu du suicide...
Avec sa verve habituelle, Christian Tétreault raconte dans ce livre les frasques et la rédemption de trois véritables bums, des personnages rusés, manipulateurs et malgré tout attachants qui ont croisé sa route lors d'un séjour en maison de thérapie."
Book details
Publisher

Language

Publication date

Theme
About the author
Christian Tétreault
Christian Tétreault se définit d'abord comme un mari et un père, ce qui ne l'a pas empêché de mener plusieurs carrières de front. Surtout connu comme animateur, chroniqueur et éditorialiste de sport, il est aussi concepteur et rédacteur pour la télévision. Il est l'auteur de dix livres, dont les best-sellers Je m'appelle Marie et Trois fils et un ange, parus aux Éditions de l'Homme. Il a publié Sarah et moi II au printemps dernier.
Reviews
No reviews have been written for this book.