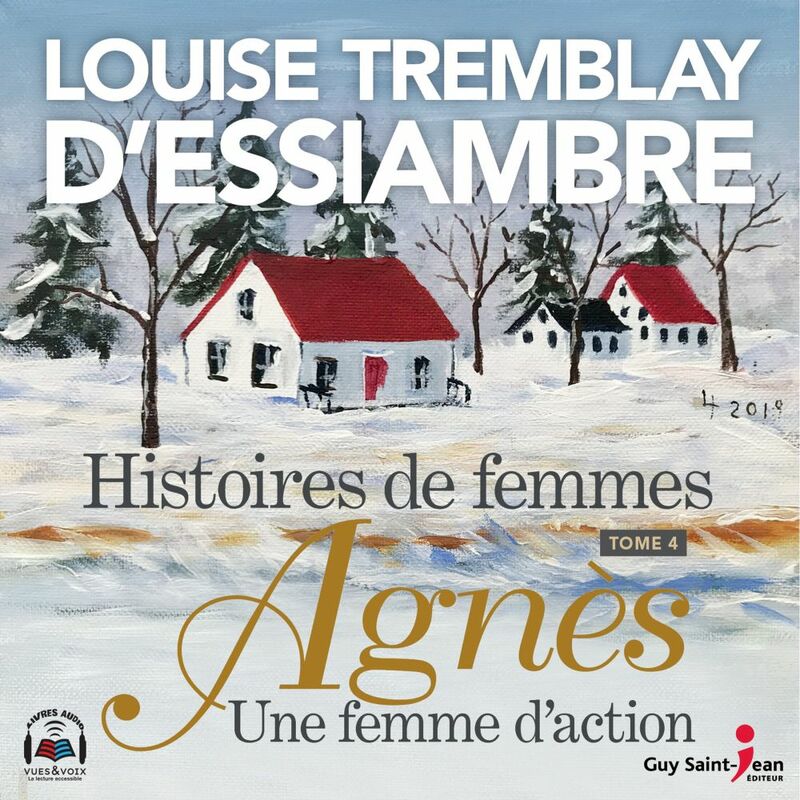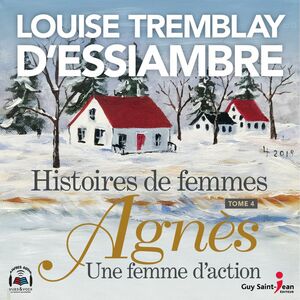 La conclusion d'une saga bouleversante qui met en vedette des femmes inspirantes et des plus attachantes ! Après Marion, Félicité et Éléonore, l'une des plus populaires séries de Louise Tremblay d'Essiambre met cette fois en scène Agnès, une femme tout aussi inoubliable que les précédentes. Alors qu'elle s'approche doucement de son rêve de devenir institutrice, la jeune femme se coupe mystérieusement du monde et se fait de moins en moins disponible pour son amie Marion. Amoureuse d'un homme dont elle n'arrive pas à cerner les sentiments, cette dernière, qui a besoin d'Agnès, s'inquiète de son silence… Une foule de choses hantent Agnès, qu'elle ne peut tout simplement pas révéler à son entourage. C'est aussi le cas de James qui, malgré lui, s'éloignera de Marion; de Félicité qui veillera sur un Irénée malade, mettant en péril sa propre santé; et de Fulbert, qui doit surmonter des révélations douloureuses sur ses origines. Chacun d'eux subit les affres du silence et des secrets: déchirements amoureux, deuils à faire, ambitions complexes, destinées obscures et amitiés menacées… tout se bouscule autour du manoir. Une conclusion qui nous happe dès la première page et ne laisse aucun répit. Émotions assurées!
Book details
Publisher

Language

Original language

Publication date

Theme

Series
About the author
Louise Tremblay D'Essiambre
La réputation de Louise Tremblay D'Essiambre n'est plus à faire. Auteure de plus d'une trentaine d'ouvrages vendus à plus de deux millions d'exemplaires et mère de neuf enfants, elle est certainement l'une des auteures les plus prolifiques du Québec. Finaliste au Grand Prix littéraire Archambault en 2005, invitée d'honneur au Salon du livre de Montréal en 2005, elle partage savamment son temps entre ses enfants, l'écriture et la peinture, une nouvelle passion qui lui a permis d'illustrer plusieurs de ses romans.
Reviews
No reviews have been written for this book.