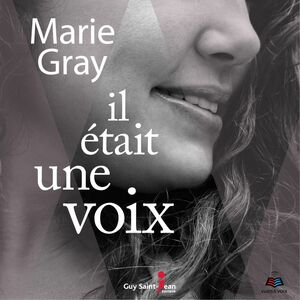 Après plus de trente ans d'une carrière durant laquelle elle n'a fait qu'effleurer une certaine gloire, Annie Stone envisage de se retirer du monde du spectacle. Tant de sacrifices et d'années consacrées à la musique, pour aboutir là, chanteuse vedette du Castel, un bar quelconque du Vieux-Montréal!
Un soir, Jade Dupuis, une ambitieuse et jolie jeune femme, se présente sur scène lors d'une soirée spéciale au Castel. Comment ose-t-elle lui voler sa chanson, sa scène et ce qui lui reste de fierté? Le talent et la fougue de la jeune interprète n'ont d'égal que la jalousie et la nostalgie qu'éprouve Annie.
La rockeuse saisit alors une occasion en or, l'ultime tentative de revenir sous les projecteurs: elle s'inscrit aux auditions pour participer à un concours télévisé d'envergure. Sans savoir que Jade caresse la même ambition…
Entre les deux chanteuses se tisse une relation amère et mordante: l'impétuosité de la jeunesse rencontre la force de la maturité. Jade et Annie entraîneront leurs proches dans un duel musical corsé ô combien humain.
Sous la plume expérimentée de Marie Gray, entrez dans les coulisses de l'industrie musicale et découvrez des personnages hautement sensibles, complexes et vrais.
Book details
Publisher

Language

Publication date

Theme
About the author
Marie Gray
Enjouée, espiègle, Marie Gray est reconnue pour son charme et sa spontanéité. Bien connue pour ses ouvrages destinés aux adultes (les Histoire à faire rougir) qui ont obtenu un immense succès mondial et ont, elle a su conquérir son lectorat avec sa prose captivante et intrigante. C'est d'ailleurs dans ce style qui lui réussit si bien, poussée par son intérêt pour l'univers des adolescents et son désir de communiquer avec eux, que l'auteure a lancé la collection Oseras-tu? pour les jeunes de 14 à 18 ans.
Reviews
No reviews have been written for this book.