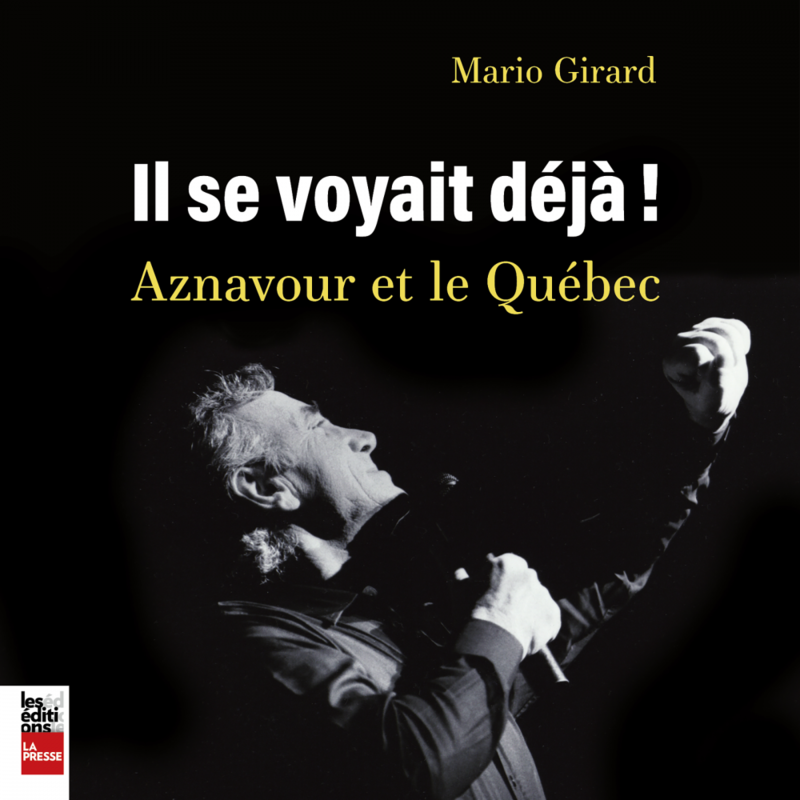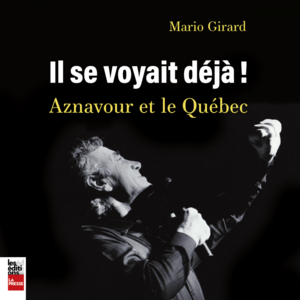 En novembre 1948, un jeune artiste français de 24 ans débarque à Montréal. Il a pour nom Charles Aznavour. Poussé par Édith Piaf, il y vient avec son fidèle compagnon Pierre Roche dans l'espoir de remplir un engagement parmi d'autres. Alors qu'il est boudé dans son pays d'origine, la France, un véritable coup de foudre se produit entre lui et les spectateurs québécois. Cette improbable histoire d'amour est celle que raconte le journaliste Mario Girard. Depuis le légendaire cabaret Au Faisan Doré, où il a connu son premier vrai triomphe, jusqu'à son dernier tour de piste, peu avant sa mort en 2018, Charles Aznavour demeure l'artiste international qui a offert le plus grand nombre de spectacles dans ce coin d'Amérique du Nord. On découvre dans ce récit enlevant les grandes amitiés qu'il a développées avec Jacques Normand, Félix Leclerc, Raymond Lévesque, Serge Deyglun, Monique Leyrac, Denise Filiatrault, Dominique Michel, Robert Charlebois, Diane Dufresne, Lynda Lemay et tant d'autres. « Je suis arrivé ici comme un "maudit Français", mais très vite, je suis devenu presque un Québécois», a-t-il dit un jour avec beaucoup de fierté.
Book details
Publisher

Language

Publication date

Theme
About the author
Mario Girard
Après un début de carrière en marketing au Centre national des Arts à Ottawa, Mario Girard découvre le monde des communications en devenant chroniqueur, puis animateur à la radio de Radio-Canada. En 2004, il entre à La Presse comme reporter. Trois ans plus tard, il est nommé directeur des informations générales, puis directeur principal de l'information en 2010. Après sept ans au sein de l'équipe de direction, il retourne à l'écriture à titre de chroniqueur à la section des arts. Les Belles-Soeurs: L'oeuvre qui a tout changé est son premier livre.
Reviews
No reviews have been written for this book.