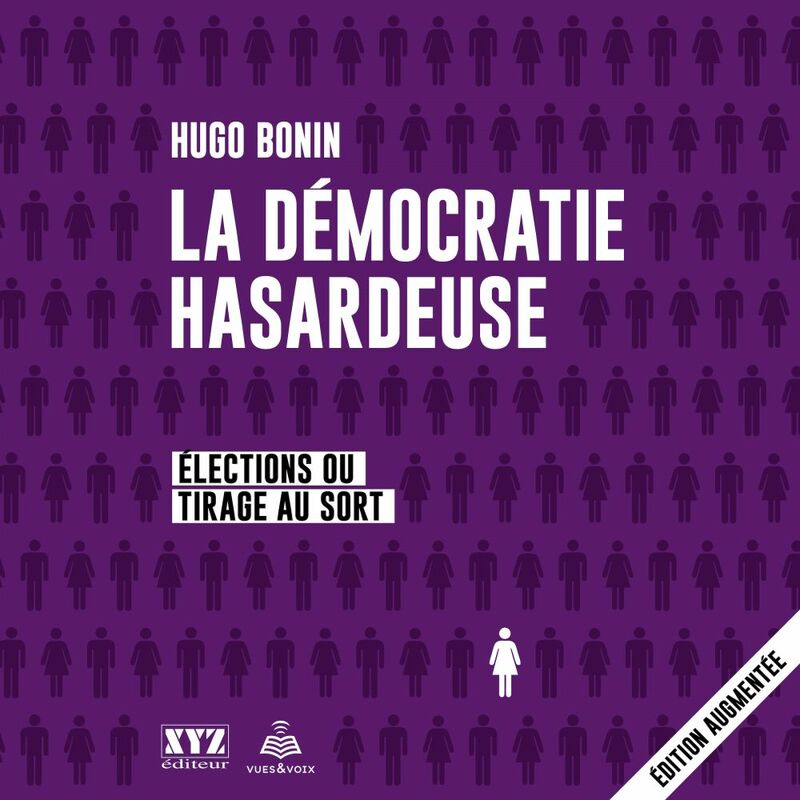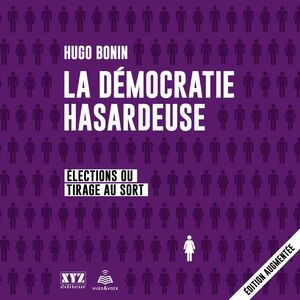 Du "vrai monde" qui imposerait des "vraies affaires" constamment à la première chambre élue et au gouvernement. Je sais que ça n'arrivera pas. Mais juste d'y penser, ça nous permet de mieux comprendre certains défauts de nos démocraties. Et c'est ce que le livre d'Hugo Bonin nous permet de faire admirablement. ( Antoine Robitaille, Le Journal de Québec)
Il est presque devenu cliché de parler de "la crise de la démocratie" que traversent les sociétés occidentales. Et si les médias, les citoyens, les jeunes ou les populistes n'étaient pas à blâmer, mais plutôt le processus même au coeur du système: les élections ? Dans cet essai éclairant, Hugo Bonin fournit des pistes de réflexion pour ceux qui souhaitent transformer notre démocratie représentative en retraçant l'histoire perdue du hasard en politique ainsi que divers exemples de son utilisation contemporaine. Un plaidoyer audacieux pour l'introduction du tirage au sort dans le processus électoral (Jean-Philippe Cipriani, L'Actualité) Dans cette nouvelle édition, l'auteur met en scène, sous forme de fictions, trois façons d'intégrer le tirage au sort à différentes échelles politiques au Québec: au niveau scolaire, municipal et provincial. Parce que la politique, c'est l'affaire de n'importe qui.
Book details
Publisher

Language

Publication date

Theme
About the author
Hugo Bonin
Hugo Bonin est étudiant au doctorat en science politique à l'UQAM et à l'Université Paris-VIII, où il réalise une thèse sur l'histoire du mot démocratie en Grande-Bretagne, au XIXe siècle.
Reviews
No reviews have been written for this book.