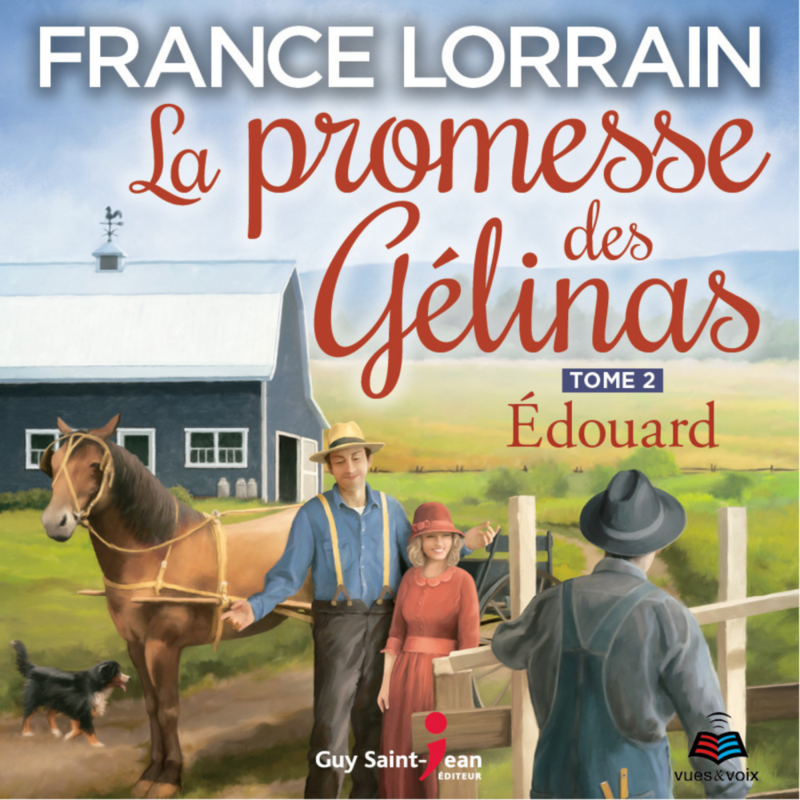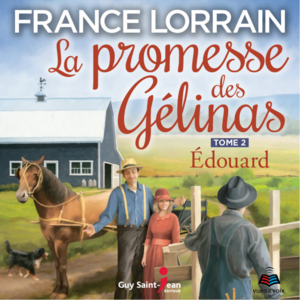 Dans ce deuxième tome, Édouard décide de briser la promesse faite à sa mère, celle de ne jamais se marier ni d'avoir d'enfants, pour unir sa destinée à celle de la belle Clémentine. Son annonce troublera-t-elle l'harmonie dans la famille? Édouard devra-t-il renoncer à ses projets d'avenir? Parallèlement, à la ferme des Gélinas, la jeune Adèle tente de se remettre du terrible drame qui a détruit sa carrière, ses rêves et sa vie. Retrouvera-t-elle sa passion pour la vie, pour l'écriture, pour Jérôme? Cette famille à la fois attachante et dysfonctionnelle poursuivra sa route parsemée d'embûches. De nouveaux personnages apparaîtront, d'autres disparaîtront ; mais à Ste-Cécile la vie continuera, malgré la crise, dans la famille des Gélinas.
Book details
Publisher

Language

Publication date

Theme
About the author
France Lorrain
France Lorrain, c'est l'enseignante pétillante et passionnée qu'on rêve d'avoir pour nos enfants, et la compagne de voyage ricaneuse qu'on veut emmener avec nous en vacances. Elle a écrit plusieurs livres pour enfants avant de devenir la nouvelle coqueluche des amateures de sagas familiales. Elle a encore plusieurs idées dans son chapeau! Elle habite sur la Rive-Nord (Terrebonne) et son mari, illustrateur professionnel, crée toutes les couvertures de ses romans.
Reviews
No reviews have been written for this book.