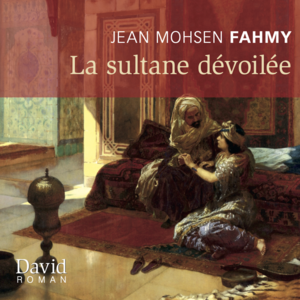 Chagaratt el-Dorr, esclave offerte au calife de Bagdad et devenue en 1238 première femme du sultan d'Égypte et de Syrie, Al-Salih, va connaître un destin remarquable. D'une grande beauté, aussi séductrice qu'intelligente, elle deviendra l'éminence grise du sultan qui réussira notamment, grâce à elle, à repousser la septième croisade menée par les Francs sous le commandement de Louis IX (saint Louis). À la mort d'Al-Salih, elle brisera même la loi musulmane ancestrale en accédant au sultanat. Elle sera ainsi la seule femme ayant jamais régné sur un pays arabo-musulman. Mais cette révolution culturelle et religieuse lui attirera des oppositions féroces. Et Chagaratt el-Dorr devra affronter seule l'alliance haineuse de ses nombreux ennemis… Roman chatoyant, fresque impressionnante qui se déploie entre le Nil et l'Euphrate, intrigues dans le harem, La sultane dévoilée est surtout un grand roman d'amour, un hymne à la liberté et un appel à l'égalité entre les femmes et les hommes.
Book details
Publisher

Language

Original language

Publication date

Page count

Theme

Collection
About the author
Jean Mohsen Fahmy
Né au Caire (Égypte), Jean Mohsen Fahmy a une formation en lettres. Tour à tour journaliste, professeur et haut fonctionnaire, il a toujours mis l'écriture au centre de ses activités professionnelles et de sa vie. Outre des articles d'analyse politique et littéraire et plusieurs essais, il a signé quelques récits pour la jeunesse et de nombreux romans historiques, qui ont été pour la plupart couronnés.
Reviews
No reviews have been written for this book.