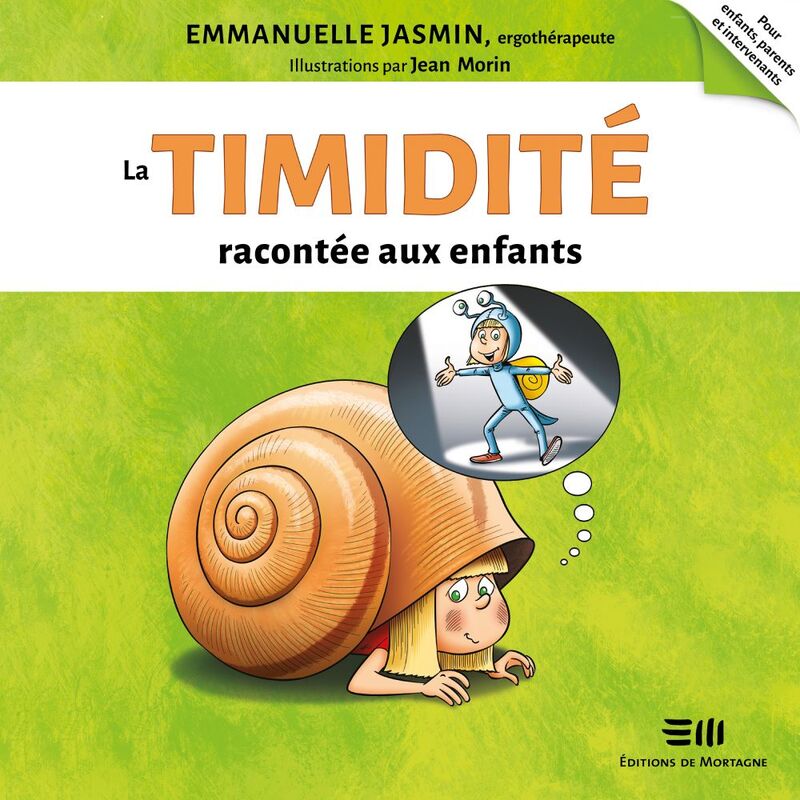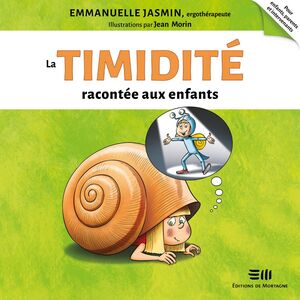 Camille est timide. Dès qu'une situation la rend mal à l'aise, tel un escargot, elle rentre dans sa coquille ! Pourtant, elle aime faire le clown pour divertir sa famille et ses amis. Grâce à des cours de théâtre, la jeune fille apprendra enfin à apprivoiser sa timidité.
Votre enfant éprouve-t-il une très grande gêne en présence de personnes non familières? Déteste-t-il les exposés oraux ou tout contexte où l'attention est dirigée vers lui ? Rougit-il facilement ? Devient-il maladroit quand quelqu'un l'observe ou l'aborde pour la première fois ? A-t-il tendance à être silencieux, en groupe?
Book details
Publisher

Language

Publication date

Theme
About the author
Emmanuelle Jasmin
Emmanuelle Jasmin est professeure en ergothérapie à l'École de réadaptation de l'Université de Sherbrooke. Auparavant, elle a œuvré comme ergothérapeute auprès des enfants dans divers milieux de pratique (centre hospitalier, clinique privée, pédiatrie sociale). En plus de sa formation en ergothérapie, elle détient un diplôme en art-thérapie, une maîtrise en science de la réadaptation et un doctorat en éducation. Son mémoire et sa thèse doctorale portaient respectivement sur le trouble du spectre autistique et le trouble de l'acquisition de la coordination (appelé aussi dyspraxie). Dans le cadre de son enseignement et de ses recherches, elle s'intéresse principalement aux services de réadaptation destinés aux enfants. Emmanuelle est aussi impliquée dans sa communauté, notamment dans la supervision de stages en ergothérapie à la maternelle et en pédiatrie sociale.
Reviews
No reviews have been written for this book.