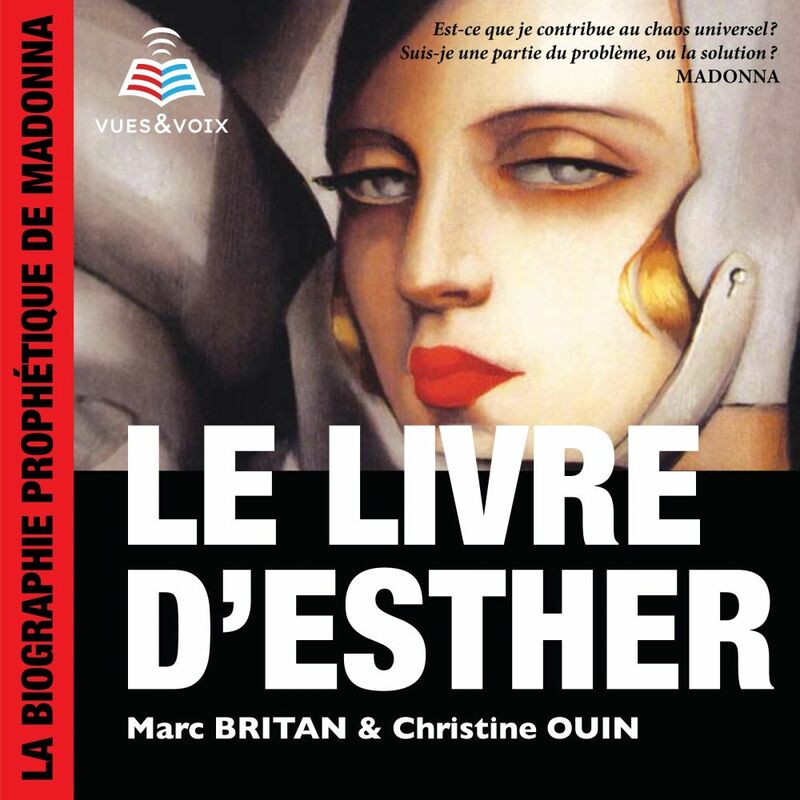 Madonna a toujours fait couler beaucoup d'encre mais, pour la toute première fois, la reine de la pop est au centre d'un roman débridé aux allures de biographie prophétique. Inclassable, surprenant, stupéfiant. Voici quelques qualificatifs que l'on pourrait associer au Livre d'Esther, un thriller à l'intrigue haletante, transformant la mythique Madonna en prophétesse du troisième millénaire. Au sein d'un univers fantastique oscillant entre réalité et rêve éveillé, cet ouvrage nous entraîne dans une parabole de la destinée, personnelle comme collective, sur fond de drogues hallucinogènes, du pouvoir de l'eau et de références issues de la Kabbale, qui, rappelons-le, a rebaptisé Madonna du nom d'Esther.
Isaac Bender, un biochimiste engagé par la CIA, teste un nouveau somnifère qui le connecte mystérieusement à Madonna, alors atteinte d'un cancer. Ses rêves prémonitoires l'avertissent bientôt que la Material girl sera victime d'un terrible attentat. Malheureusement, il ne parvient pas à éviter le drame et Madonna plonge dans le coma, prisonnière dans son mutisme de l'archétype qu'elle représente. Tandis que la star tente de retrouver une part perdue d'elle-même, incarnée par le personnage biblique d'Esther, le chercheur, soutenu par une chamane, un rabbin kabbaliste et des millions de fans de la Madone, décide alors de tenter une expérience inouïe. Y parviendra-t-il?
Book details
Publisher

Language

Publication date

Theme
About the author
Marc Britan
Marc Britan issu d'une famille de rabbins d'Europe de l'Est, a constamment évolué entre le show-business et l'ésotérisme. Ancien directeur général de EMI France, il est également ceinture noire d'aïkido et diplômé du célèbre Berkley Psychic Institute
Christine Ouin
Christine Ouin s'est installée au Québec à la suite d'un "attentat de l'invisible". Passionnée par les liens entre la physique quantique et la psychologie des profondeurs, elle vit à l'écart des médias pour se consacrer entièrement à ses recherches.
Reviews
No reviews have been written for this book.