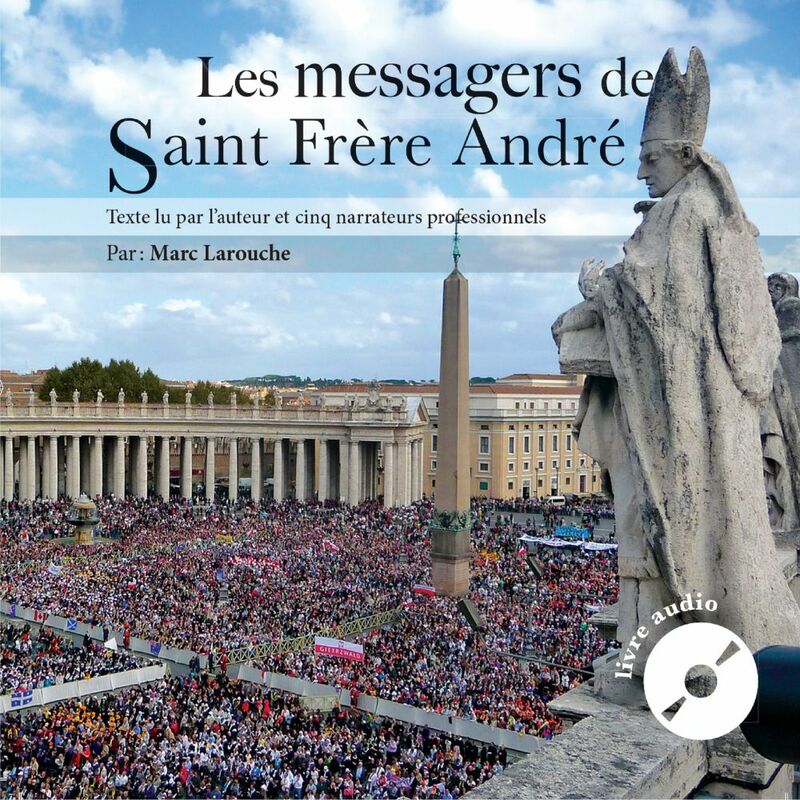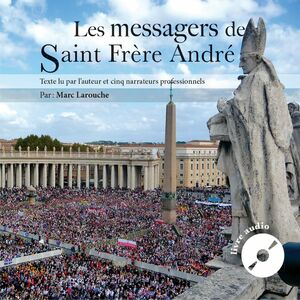 « Le docteur a dit qu'il n'y avait plus rien à faire. » Nous sommes en 1943 à La Malbaie. À 6 ans, le petit André Larouche est condamné par la maladie. Sa mère, Rose-Yvonne Lapointe, qui a une grande dévotion envers le frère André, demande son aide. Elle est exaucée. Durant les années qui suivent, le frère André deviendra le protecteur d'André Larouche. Il lui procurera de grandes joies et l'aidera à donner un sens à une vie qui lui avait réservé plus tard le pire des drames. Les messagers de saint frère André renferme des témoignages de personnalités et de gens ordinaires que le saint frère a aidé à diverses périodes de leur vie. Vous découvrirez dans ce livre d'espoir que vous n'êtes pas seuls. À travers les expériences qui y sont relatées, vous constaterez que vous pouvez aussi bénéficier de la protection bienveillante de saint frère André et devenir l'un de ses messagers.
Book details
Publisher

Language

Original language

Publication date

Speaker

Music arranged by

Theme
About the author
Marc Larouche
Originaire de La Malbaie, dans Charlevoix, Marc Larouche, communicateur chevronné, est journaliste pour le quotidien Le Soleil. Inspiré par l'histoire bouleversante de son père et voulant témoigner de la présence du frère André au sein de sa famille, il a écrit Les messagers de saint frère André. Son projet a pu prendre de l'ampleur au fur et à mesure qu'il rencontrait des gens qui ont été mis sur sa route et ont bénéficié de l'aide du saint homme. Lui-même en a fait l'expérience à Rome, à l'occasion de la canonisation du frère André. Les messagers de saint frère André est son premier livre.
Reviews
No reviews have been written for this book.