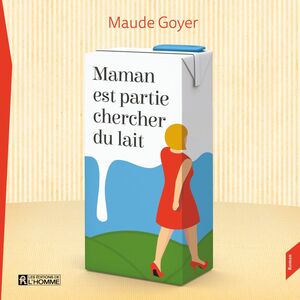 La charge mentale, vous connaissez?
En couple avec Jean-Michel, maman de deux enfants et journaliste quand ils lui en laissent le temps, Isabelle tente de garder la tête hors de l'eau. Et puis, un jour, elle en a assez. Assez de gérer le calendrier familial avec ses rendez-vous à gauche et à droite, ses fêtes d'anniversaire de camarades d'école ou de garderie que, bien souvent, son fils et sa fille connaissent à peine, ses loisirs toujours choisis selon les goûts et les désirs des autres. Assez de cuisiner, de faire des courses, de ramasser des bas et des jouets. Assez d'organiser, de préparer, de planifier.
Elle plaque tout et prend la route sans but précis. Durant cette fugue qui se transforme en road trip, elle dressera le bilan des dernières années et devra, ultimement, faire un choix. Mais lequel? Où Isabelle a-t-elle merdé? À qui la faute? Pourquoi n'arrive-t-elle pas à lâcher prise, jamais?
Book details
Publisher

Language

Publication date

Page count

Theme
About the author
Maude Goyer
Maude Goyer s'intéresse depuis longtemps aux questions entourant la famille et la maternité. Journaliste pigiste pour de nombreux magazines, blogueuse (Maman 24 / 7) et chroniqueuse à la radio, cette native de Cowansville et Montréalaise d'adoption est aussi – et surtout! – mère de deux enfants. Maman est partie chercher du lait est son premier roman.
Reviews
No reviews have been written for this book.