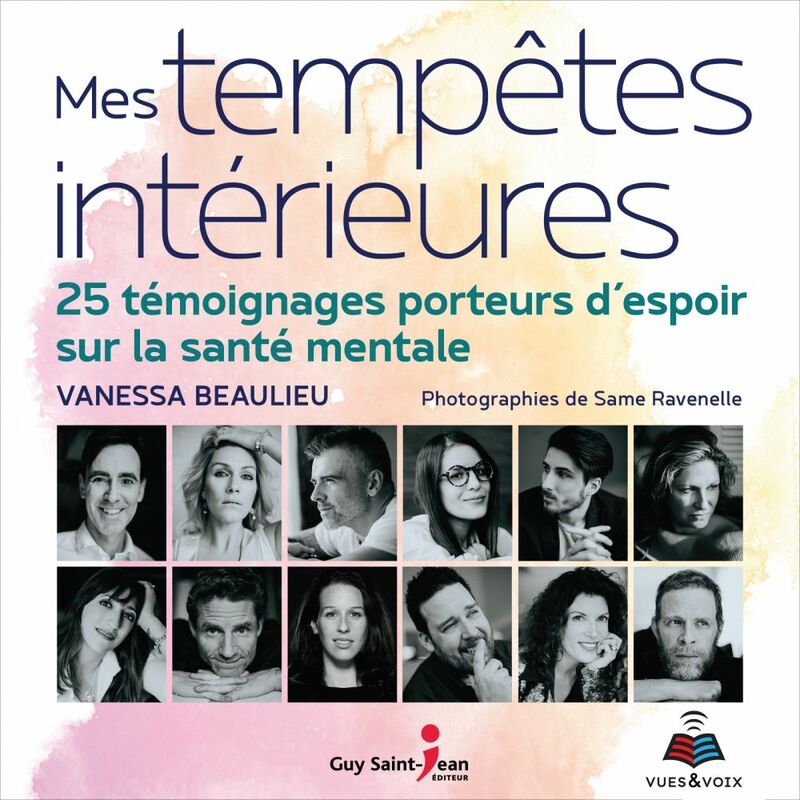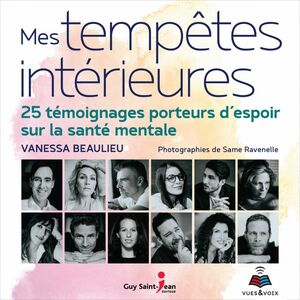 Sournoise, difficile à percevoir à l'oeil nu, la maladie mentale prend souvent la forme de «tache au dossier» dans une société axée sur l'image et la performance. Mes tempêtes intérieures met en scène des hommes et des femmes qui ont souffert, se sont relevés et ont choisi de témoigner afin de lever les tabous entourant cette réalité complexe. Biz, Ingrid Falaise, Patrice Godin, Florence K, P-A Méthot, Karine Champagne, Jean-Marie Lapointe, Marianne St-Gelais, Jean-Nicolas Verreault, Claudia Larochelle, Kevin Bazinet, Manon Massé, Carolane Stratis, Saskia Thuot, Andee, Véronique Bannon, Eliane Gagnon, Larry Beattie et Linda, Véronique, François Imbault-Dulac, Gabrielle Marion, Leah Parson et Same Ravenelle nous ont confié avec authenticité, générosité et humilité des épisodes difficiles de leur vie. Patrick Lagacé et Sonia Lupien complètent ce tableau intimiste en évoquant différents enjeux liés à la santé mentale. Mes tempêtes intérieures accompagnera sur le chemin de la guérison toute personne nageant en eaux troubles. Il montre aussi qu'en dépit des orages et des tremblements de terre, malgré les détours sombres que la vie nous fait parfois emprunter, on peut aspirer au bonheur.
Book details
Publisher

Language

Publication date
About the author
Vanessa Beaulieu
Vanessa Beaulieu est assistante réalisatrice dans les domaines du cinéma et de la télévision. Elle a travaillé sur les plateaux de la plupart des séries à succès des dernières années. Elle est originaire de la rive sud de Montréal et réside à La Prairie. Une grave dépression lui a donné l'idée d'écrire ce livre; sensibles à ce qu'elle vivait, plusieurs personnalités se sont alors confiées à elles sur les plateaux de tournage où elle a officié au fil des dernières années.
Reviews
No reviews have been written for this book.