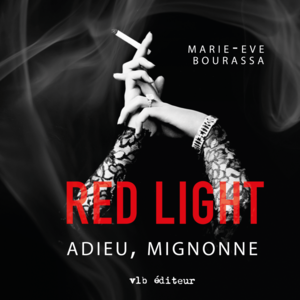 "Montréal, début des années 1920. Depuis son retour des tranchées, Eugène Duchamp, opiomane taciturne et infirme de guerre, vit reclus avec sa femme Pei-Shan dans un appartement miteux du quartier chinois. Quand une jeune prostituée frappe à sa porte pour le supplier de retrouver le bébé qui lui a été enlevé, l'ancien policier accepte de l'aider malgré ses réticences. Duchamp a beau répéter qu'il n'est pas détective privé, il sait qu'il est le seul à pouvoir élucider cette affaire dont les autorités se désintéressent. Son enquête prendra des dimensions insoupçonnées et le mènera des quais mal famés du port aux demeures patriciennes sur les hauteurs du mont Royal.
Dans ce roman noir, premier tome d'une trilogie fort documentée, l'auteure explore le Red Light interlope de la p rohibition, où des personnages bigarrés venaient oublier les horreurs de la guerre en se noyant dans le vice. Entre chaque page, on peut humer les effluves capiteux de l'alcool de "
Book details
Publisher

Language

Publication date

Theme

Collection
About the author
Marie-Eve Bourassa
Romancière et scénariste, Marie-eve Bourassa est l'auteure de la trilogie Red Light, Prix Arthur-Ellis du meilleur roman policier canadien en ­français et Prix Jacques-Mayer de la Société du roman policier de Saint-Pacôme.
Reviews
No reviews have been written for this book.