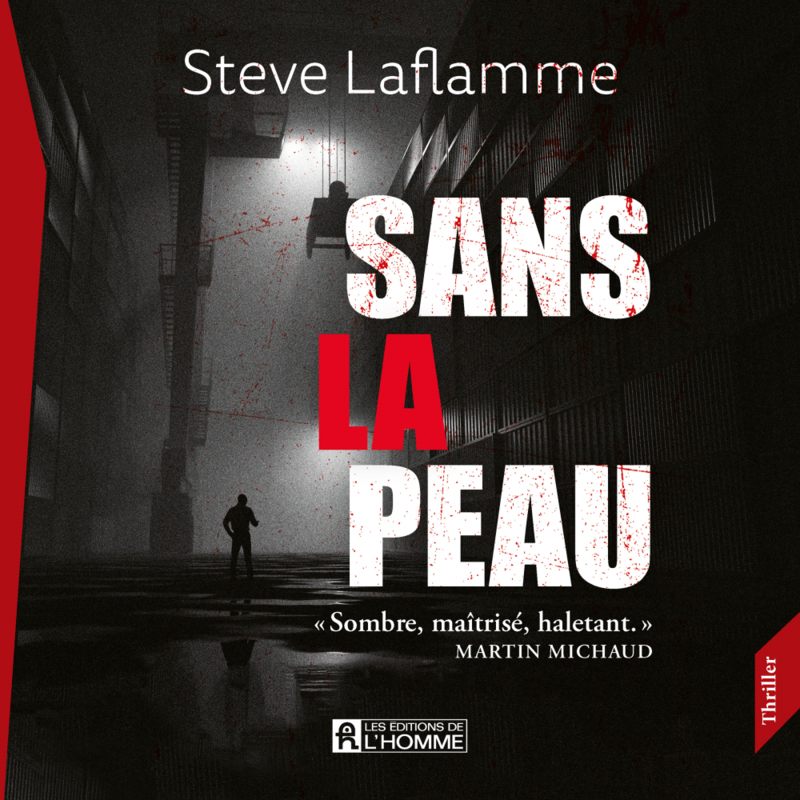 "Protéger ceux qu'on aime implique parfois de faire souffrir les autres Tandis que le détective Xavier Martel tente de camoufler l'acte terrible qu'il a commis, un ressortissant russe est trouvé mort dans un conteneur au port de Montréal. Qui est-il ? Et pourquoi la structure atomique du Krokodil, cette drogue dévastatrice surnommée l'héroïne des pauvres, est-elle tatouée sur son corps? Forcé de reprendre du service comme freelance à la demande de la GRC, Martel mène l'enquête tel qu'il l'entend et doit se frotter à la dangereuse mafia russe montréalaise. Argent sale, trafic humain et crimes violents l'entraîneront de la métropole aux confins du Québec, où il risquera une fois de plus sa vie afin de contrecarrer les plans d'un homme prêt à tout pour défendre les siens. « Une voix essentielle du polar québécois. » Johanne Seymour « Steve Laflamme se hisse incontestablement au rang des Martin Michaud, André Jacques et autres ténors du polar québécois. » Norbert Spehner "
Book details
Publisher

Language

Publication date

Theme

Series
About the author
Steve Laflamme
"Depuis 2001, Steve Laflamme enseigne la littérature au Cégep de Sainte-Foy où il donne notamment un cours intitulé «Littérature policière, fantastique et de science-fiction». Il a fait partie, entre 2003 et 2011, du comité de rédaction et de lecture des dossiers littéraires de la revue Québec français, en étant également corédacteur en chef (2008-2011). Son premier roman, Le Chercheur d'âme (2017), a récolté plusieurs critiques fort élogieuses, tant dans les médias traditionnels québécois (Le Devoir, Le Soleil, Le Journal de Québec, le Téléjournal Québec, la radio de Radio-Canada) que sur des blogues littéraires québécois et européens."
Reviews
No reviews have been written for this book.