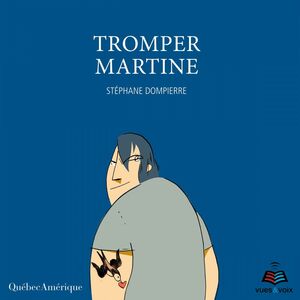 Sur les conseils de son médecin qui s'inquiète de ses dérapages récents, Nicolas part deux mois loin de son travail, de sa femme et de ses enfants. Un vent de liberté souffle dans ses cheveux et lui donne envie de mordre dans la vie comme si c'était un beau gros beigne débordant de crème. Il voyage, fait des rencontres, tente de réconforter de vieux amis aussi mal en point que lui; tout ça ne peut que mal finir.
« Voilà, c'est elle, j'ai rencontré la femme à qui je serai fidèle, je ne trousserai donc plus jamais la robe d'une autre. Elle a les cheveux noirs, je ne plongerai donc plus jamais mon nez dans les cheveux d'une blonde, d'une rousse ou d'une brune pour respirer le parfum de son cou. Plus jamais je n'aurai la surprise de découvrir une épilation nouvelle dans une culotte où je glisse une main pour la première fois. Ça ne me manquera pas. Ou si peu. Hum. »
Book details
Publisher

Original text

Yes

Language

Original language

Publication date

Theme
About the author
Stéphane Dompierre
Stéphane Dompierre est un « bum de bonne famille » qui passe constamment pour un voyou auprès de ses amis bourgeois, et pour un intellectuel auprès de ses amis voyous. Son premier roman, Un petit pas pour l'homme a remporté le Grand Prix de la relève littéraire Archambault 2005. Son second roman, Mal élevé, confirme son talent d'observateur impitoyable aussi cynique que tendre, aussi drôle que cinglant.
Reviews
No reviews have been written for this book.