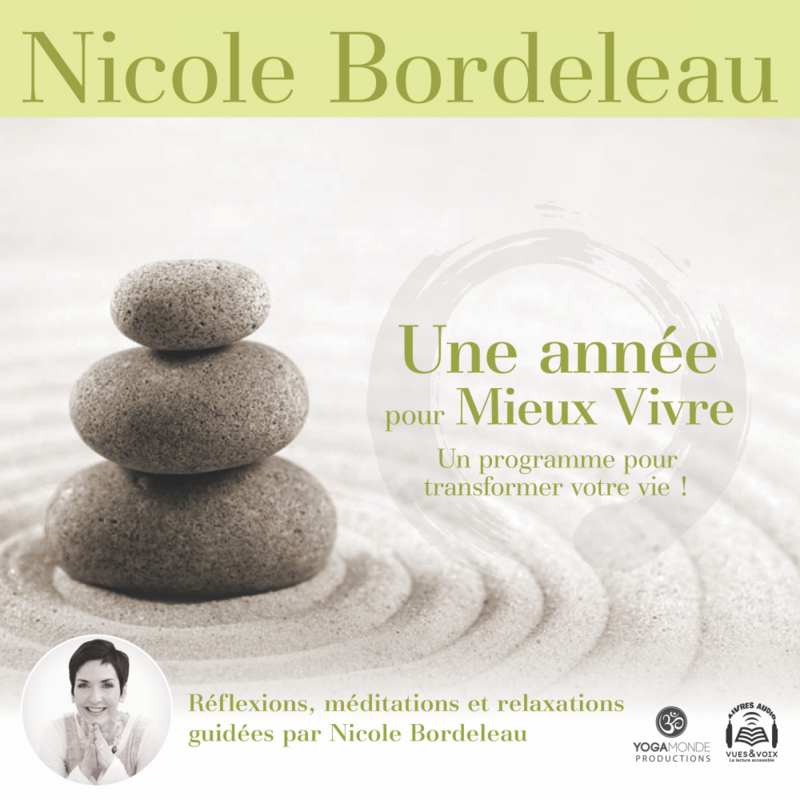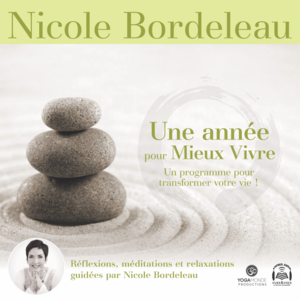 Et si nous vivions toute une année comme si c'était la dernière ?
Dans ce programme inédit, Nicole Bordeleau partage comment elle a réussi à transformer une vie de peurs, de conditionnements, et de fausses croyances en une vie remplie d'amour, de liberté et de possibilités. 


Plus de 6 heures d'enseignement, de conseils, de méditation et de relaxations guidées. Grâce à de nombreux exemples, des histoires inspirantes, des exercices faciles et des pratiques méditatives, Nicole inspire, guide et accompagne l'auditeur tout au long de son cheminement.
Ce programme propose 12 thèmes aux titres aussi évocateurs que libérateurs : vaincre le stress, démasquer la peur, se libérer du perfectionnisme, apprendre à lâcher prise, apaiser la colère, dire non à la culpabilité. Vous apprendrez comment vivre le moment présent, mettre de l'ordre dans vos priorités, faire la paix avec le passé, prendre de bonnes décisions, aller au bout de votre capacité d'aimer et cultiver la gratitude. Comment ralentir pour mieux vivre sa vie et quelles sont les 7 étapes d'une véritable transformation.

« À la fin de mes douze mois, jamais je ne m'étais sentie aussi vibrante et vivante, conclut Nicole Bordeleau. Avec ce programme, ce sentiment de plénitude est maintenant à la portée de tous ».
Copyright 2009 Studio YogaMonde Productions
Narration : Nicole Bordeleau 
Musique et réalisation : Hélène Dalair
Book details
Publisher

Language

Publication date

Theme
About the author
Nicole Bordeleau
Nicole Bordeleau est maître en yoga, professeur de méditation, autrice et conférencière. Depuis plus de 30 ans, elle est l'une des principales références au Québec en matière de mieux-être. Autrice d'une quinzaine d'ouvrages sur l'art de vivre en pleine présence, dont de nombreux best-sellers, elle a su transmettre à des milliers de personnes des pistes de réflexions et des méditations pour passer du chaos au calme, de la peur à la liberté intérieure.
Reviews
No reviews have been written for this book.